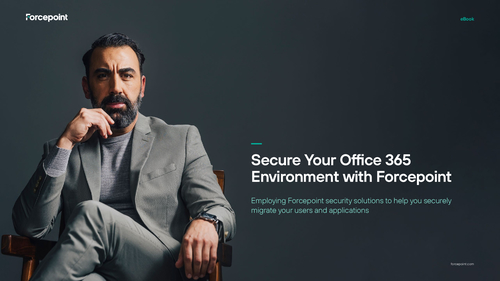 Driving Office 365 adoption is an important goal 87% of IT professionals say it's a top priority. Yet few have fully migrated their users and apps due to concerns around security, compliance, and poor user experience caused by network architecture limitations and constraints.
Forcepoint's Office 365 solution can help you move past these barriers by providing the confidence you need to fully adopt the suite.
Learn how Forcepoint Solutions can help you successfully adopt Office 365 and protect your entire cloud environment by exploring the below use cases.
Enhance Microsoft's integrated cloud security and regain visibility and protection against advanced attacks and data loss
Extend compliance consistently into the Microsoft ecosystem and beyond
Take back control of unsanctioned IT impacting the full adoption of Office 365 and maintain workforce productivity with reduced risk