The Special Threat Posed by Privileged Users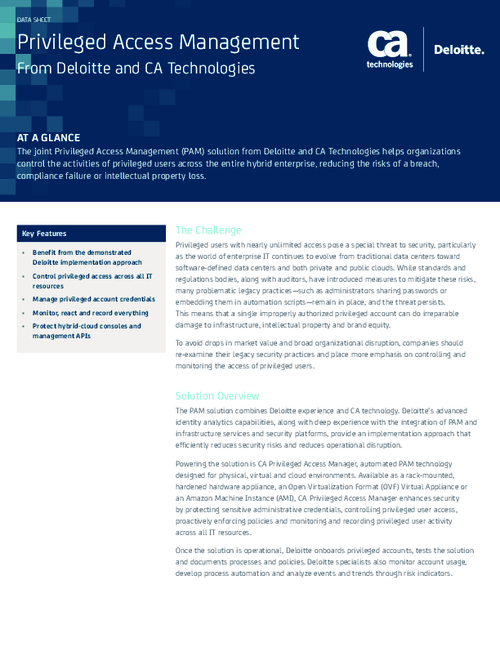 Privileged users with nearly unlimited access pose a special threat to security, particularly as the world of enterprise IT continues to evolve from traditional data centers toward software-defined data centers and both private and public clouds. While standards and regulations bodies, along with auditors, have introduced measures to mitigate these risks, many problematic legacy practices - such as administrators sharing passwords or embedding them in automation scripts - remain in place, and the threat persists.
Download this whitepaper to learn why companies should re-examine their legacy security practices and place more emphasis on controlling and monitoring the access of privileged users.