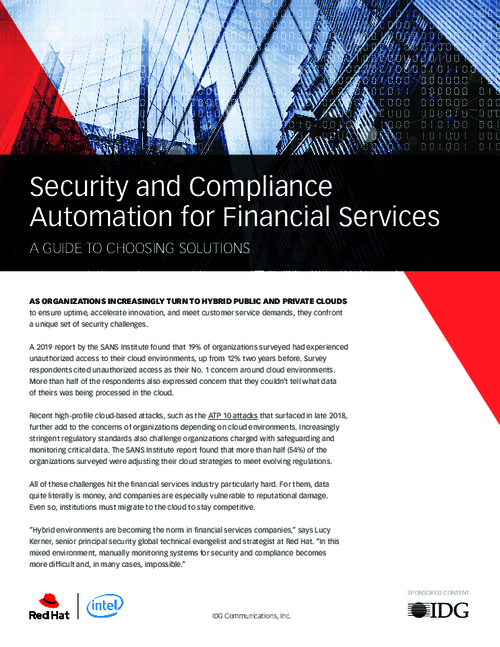 As organizations increasingly turn to hybrid public and private clouds to ensure uptime, accelerate innovation, and meet customer service demands, they confront a unique set of security challenges.
A 2019 report by the SANS Institute found that 19% of organizations surveyed had experienced unauthorized access to their cloud environments, up from 12% two years before. Survey respondents cited unauthorized access as their No. 1 concern around cloud environments.
More than half of the respondents also expressed concern that they couldn't tell what data of theirs was being processed in the cloud. Fortunately, an automation strategy can help improve the security and compliance of an organization and reduce the overall risk to the business.
This guide will help you assess your needs in the area of security and compliance automation and enable you to make informed choices.