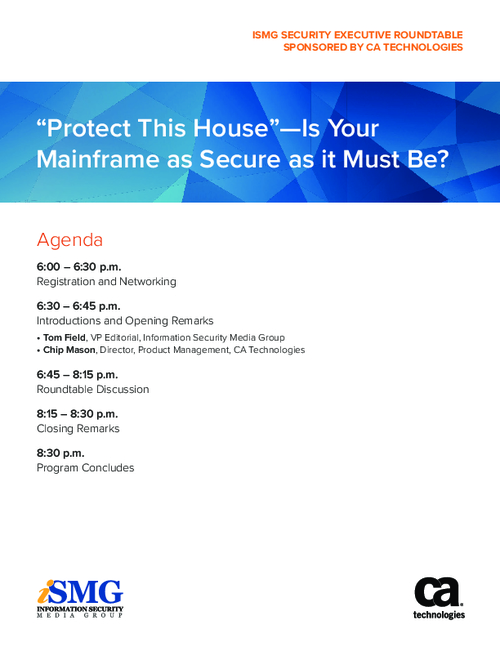 It's easy to think of the mainframe as just another platform in the data center...until you stop and realize that in today's application economy, roughly 70 percent of corporate data still resides on the mainframe.
Which begs serious questions that security leaders must ask themselves: Do you know where on the mainframe that data is, how it's being used, who has access to it and if they are compliant with industry legislation and regulations?
Download this roundtable discussion featuring insight from thought leader Chip Mason, Director, Product Management at CA Technologies, and learn unique insight on mainframe security and what organizations need to do to strategically and tactically to secure data on the mainframe.