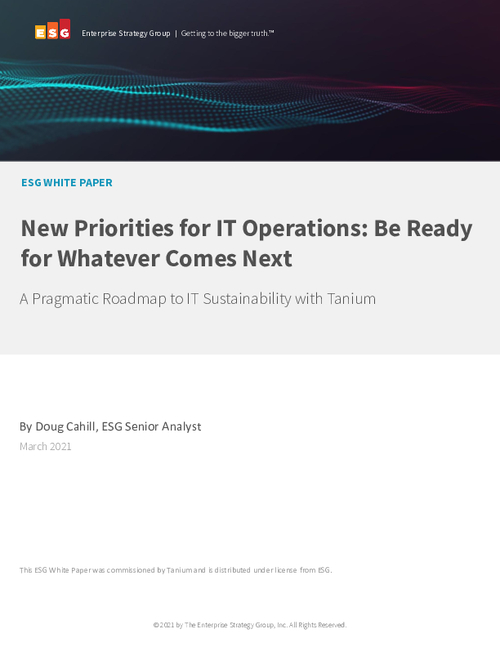 The rush to operationalize remote work did not afford the time to conduct the usual level of due diligence associated with a range of issues such as scaling VPN infrastructure, tightening access/authentication policies and process and vetting personal devices not configured to corporate standards.
However, while some uncertainties have carried over to 2021, WFH isn't one of them. The new normal will consist of remote, onpremises, and hybrid workforces. With remote work operationalized, IT teams now have breathing room to think more strategically to evaluate recent decisions and determine what needs to be done to update and align processes and infrastructure without additional disruption.
IT operations teams are mulling over how to modernize IT to enable the new normal. Download this whitepaper by ESG to discover a pragmatic roadmap to IT sustainability.