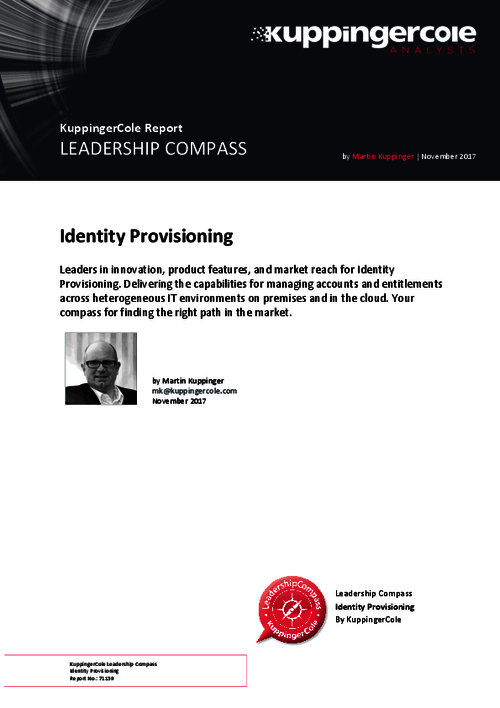 This KuppingerCole Leadership Compass provides an overview of vendors and their product or service offerings in the Identity Provisioning market segment. It provides security professionals the information they need to select vendors based on their specific use cases, whether these are IGA-driven, provisioning-driven, or focused on one comprehensive, integrated IAM suite.
Download this market research report and learn about the leaders in:
Identity Provisioning;
Access Governance;
Identity Governance and Administration.