How to Ensure Convenience and Security for Banking Customers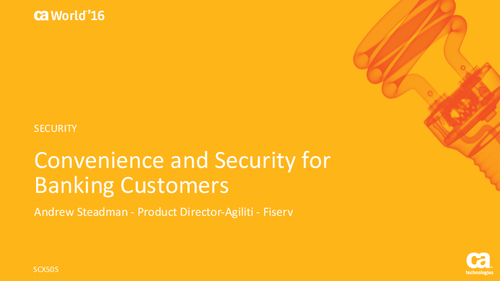 Securing their channels, both digital and staffed, is key for a bank. But that often comes at the price of convenience for the bank's customer.
Applying the appropriate level of security at the appropriate time will be both convenient for the customer and secure for the bank, satisfying the needs of both. Download this presentation to learn how banks can apply real time risk assessment to determine the right level of security challenge, and ensure both customer and bank are protected.