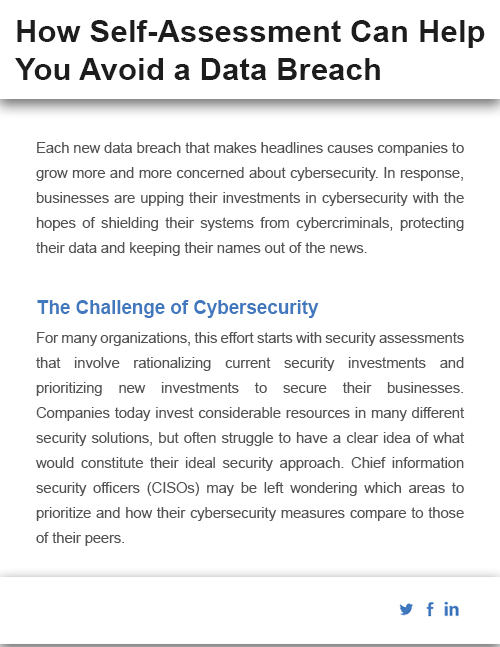 Each new data breach that makes headlines causes companies to grow more and more concerned about cybersecurity. In response, businesses are upping their investments in cybersecurity with the hopes of shielding their systems from cybercriminals, protecting their data and keeping their names out of the news.
Read this article and learn
The Challenge of Cybersecurity;
Stakes Are High for CISOs;
Accurate Self-Assessment Is Key.