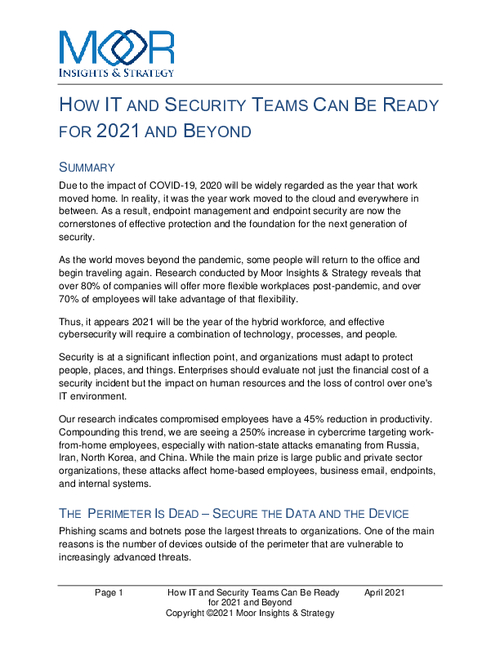 Due to the impact of COVID-19, 2020 will be widely regarded as the year that work moved home. In reality, it was the year work moved to the cloud and everywhere in between. As a result, endpoint management and endpoint security are now the cornerstones of effective protection and the foundation for the next generation of security.
Research conducted by Moor Insights & Strategy reveals that over 80% of companies will offer more flexible workplaces post-pandemic, and over 70% of employees will take advantage of that flexibility. Thus, it appears 2021 will be the year of the hybrid workforce, and effective cybersecurity will require a combination of technology, processes, and people.
Security is at a significant inflection point, and organizations must adapt to protect people, places, and things. Enterprises should evaluate not just the financial cost of a security incident but the impact on human resources and the loss of control over one's IT environment. Download this whitepaper to learn how IT and Security teams can be ready for whatever comes next.