How Can I Enable & Protect My Business in the New App Economy?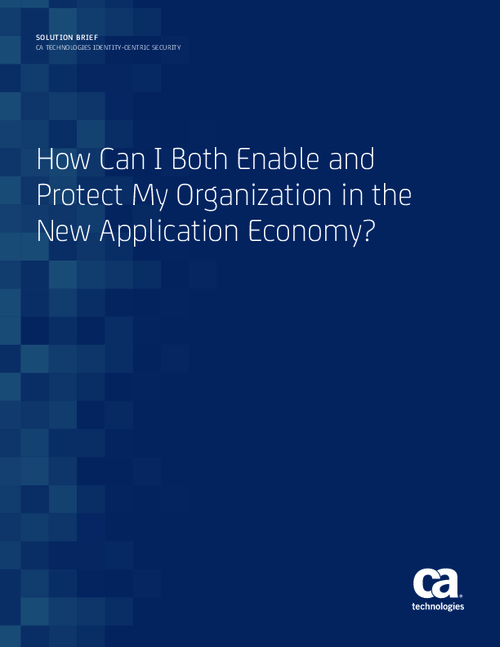 IT organization's must deal with highly distributed identities across the entire business environment that come from many sources - applications, systems, social media, etc. Additionally, mobile employees and customers are changing the face of business and redefining the challenge of delivering secure applications quickly to the changing user population.
Download this whitepaper to learn why:
These factors caused a dramatic shift in how user identities should be managed;
Traditional security practices have to adapt to the Open Enterprise;
Identity, Access and API Management have become the critical enablers to help organizations do this successfully.