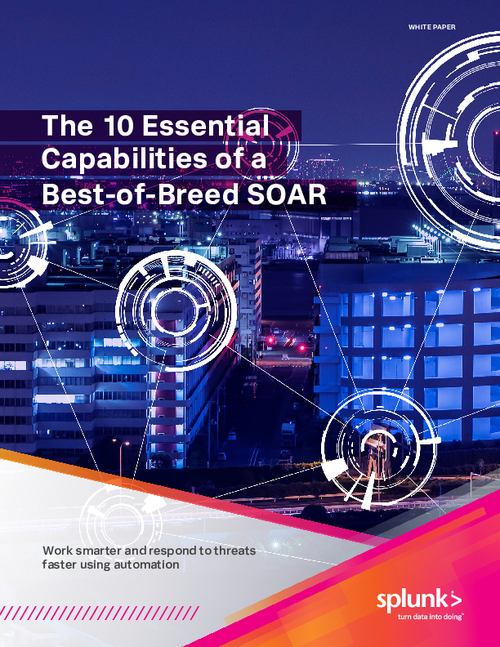 Ask a group of security analysts about the challenges of working in cybersecurity, and you'll likely hear some common themes, like a high volume of security alerts, too many security point-products to manage, and a shortage of skilled cybersecurity talent.
Many teams have turned to security orchestration, automation and response (SOAR) tools as a remedy. But not all SOAR solutions are created equal.
Download this white paper to understand the 10 essential capabilities that should be top-of-mind when evaluating SOAR technology.