API Risk: Taking Your API Security to the Next Level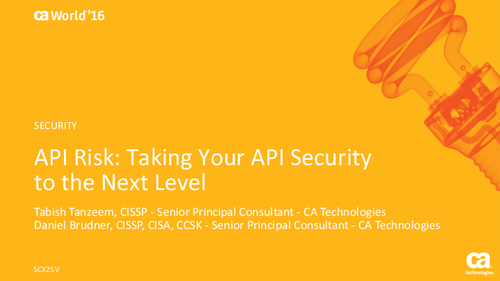 Mobile applications and the Internet of Things will continue to transform the way users interact with the business - but how will we secure this access? For example, even as mobile payments have grown exponentially in the past 12-18 months, payment fraud from mobile devices has grown even faster.
Download this presentation to learn about API Risk, and how it provides a way to embed contextual risk analysis and/or strong authentication within API calls to confirm device identities and ensure that end users are who they claim to be.